DAILYKENN.com -- The epidemic of black-on-white violent crime continues.
Click here to watch ►
2 teens charged in connection with Hoke County murder
---
March 28, 2017
SHANNON, N.C. — Two teens have been charged in connection with the shooting death of a 38-year-old man in Shannon Monday night, the Hoke County Sheriff's Office announced.
Johnathan Alex Nipper, 38,
was found dead from multiple gun shots to the upper body, authorities said.
Detectives began an investigation and learned that Delton Graham, Jr., 18, was the suspect in the shooting. Graham has been charged with first-degree murder.
The sheriff's office determined that Nyrek Moore, 18, of Raeford, drove Graham from the crime scene to another location.....
http://wncn.com/2017/03/28/2-teens-c...ct-on-the-run/
http://www.poolefuneral.com/notices/JonathanJon-Nipper
_______________________________________________
Homicide charges in 2016 delivery driver death
---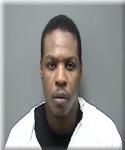 April 6, 2017
RACINE — Charges were filed on Wednesday against the alleged trigger man in last year's shooting of Super Steaks and Lemonade delivery driver
James Norris.
Norris, 37, was shot and killed on the night of March 25, 2016, after making a delivery of food at an apartment in the 3900 block of Green Street on the city's north side.
Alex Adams, 28, of the same block of Green Street, is charged with felony first-degree intentional homicide and armed robbery in connection to the incident.....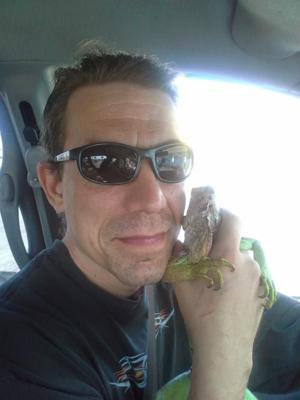 http://journaltimes.com/news/local/a...3cae92b4b.html
_______________________________________________
Sister of Smith Avenue shooting victim asks for help
---
CANTON, OH - Officials have identified the victims and suspect killed in a shooting that took place at a Canton home on Thursday.
The suspect, 21-year-old Tres Peterson, purchased a 9mm handgun just after noon on Thursday, police said. A short time later, Peterson's ex-fiance, 20-year-old
Cheyenne Calderon
, and her friend, 25-year-old Brandon Posey, spotted Peterson near the home where the shooting took place.
Peterson entered the home around 1:38 p.m., police said, and immediately shot the dog. Calderon, along with her 50-year-old mother Kelly Freshour and her 70-year-old friend Timothy Keyser, were chased through the house as Peterson began firing rounds at them.
Police said that Calderon and Peterson dated for approximately two or three months, and were previously engaged, but stopped dating about a week ago. Peterson was an active Army Reservist.
http://www.news5cleveland.com/news/l...rs-and-suicide
http://www.cleveland19.com/story/350...micide-suicide
http://www.news5cleveland.com/news/l...nton-shootings
http://www.cantonrep.com/news/201704...-asks-for-help
_______________________________________________
Stunning outcome to Wendy Byrne murder case comes to light after Gentilly slaying this week
---
Mar 30, 2017
It was a murder that stunned a city eternally plagued by violence — a popular French Quarter bartender gunned down in New Orleans' historic heart.
"What just happened?"
Wendy Byrne
said after a single gunshot rang out on Gov. Nicholls Street during a botched armed robbery attempt in 2009. Byrne fell to the pavement, where she died from a bullet to the back, days before she was to marry the love of her life.
Authorities quickly charged Drey Lewis, Ernest Cloud, Reggie Douglas in the slaying. Yet, less than eight years later, all three of them were free to walk the streets........
http://www.theadvocate.com/new_orlea...adbf6eb65.html
_______________________________________________
Read more here ► Watch video report here ►
---
Owner: Columbus Marketing Group, Inc.
Permission is granted to use the material in this article providing (1) the byline is included
in an obvious manner
crediting DailyKenn.com as the author, (2) a link to this page is included and (3) no changes are made either by deletion, addition or annotation. Original compositions at DailyKenn.com are sometimes seeded with decoy data, such as hidden acronyms, to detect unauthorized use and plagiarism.